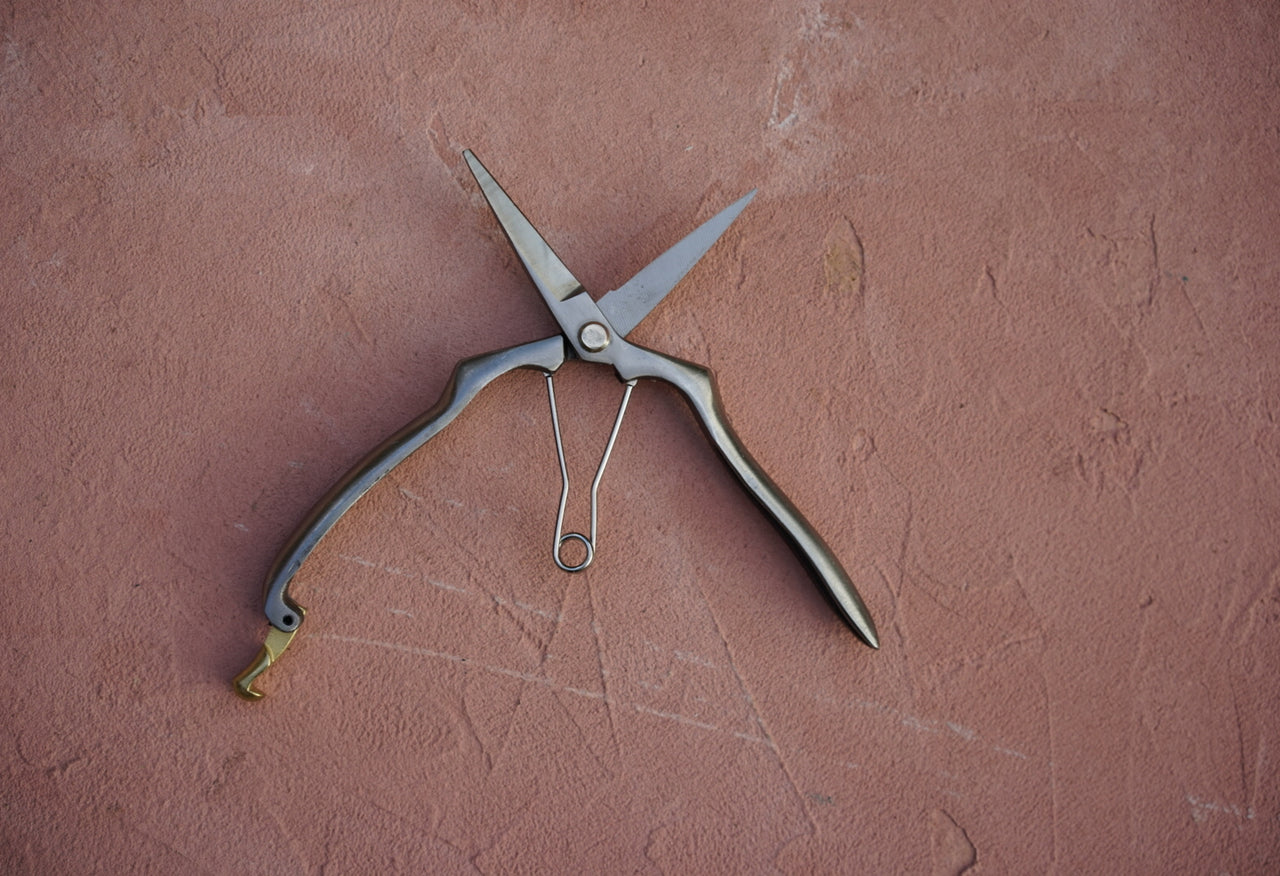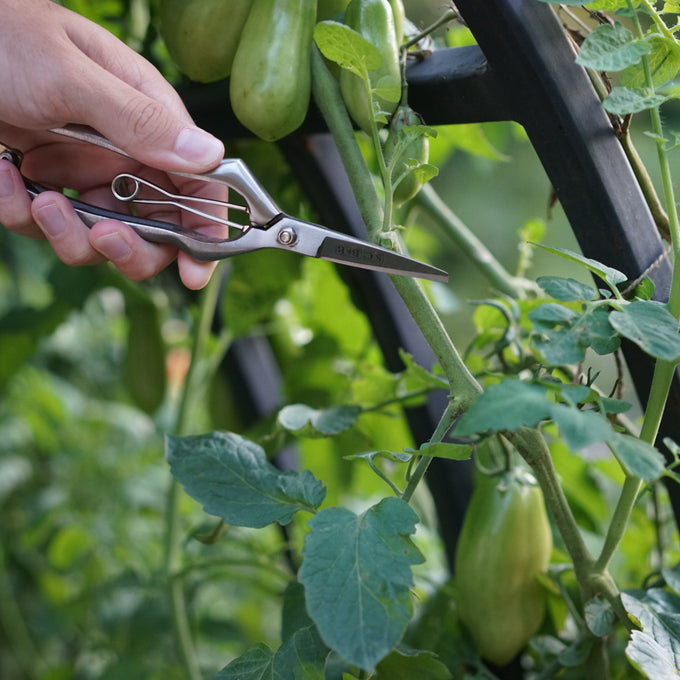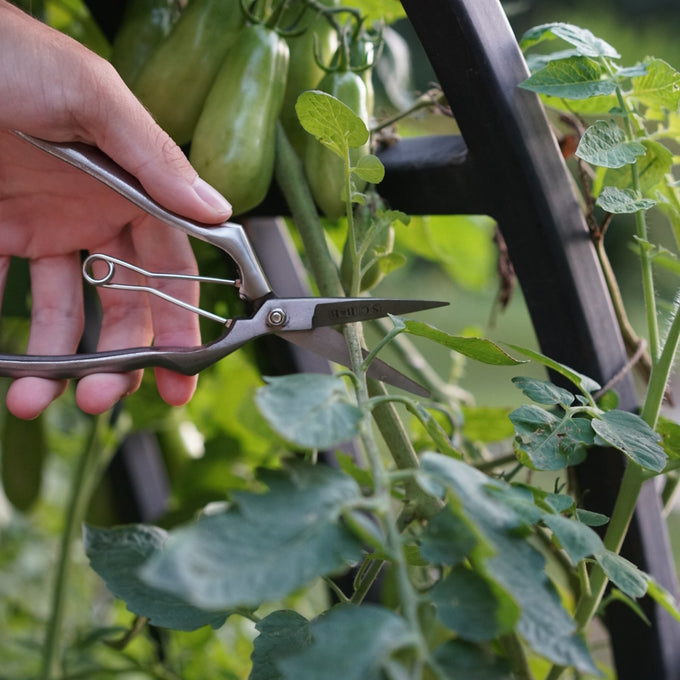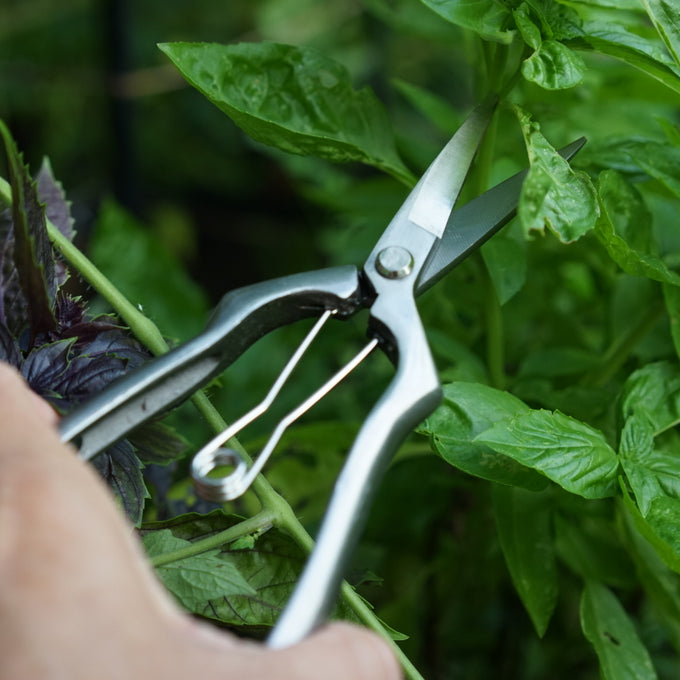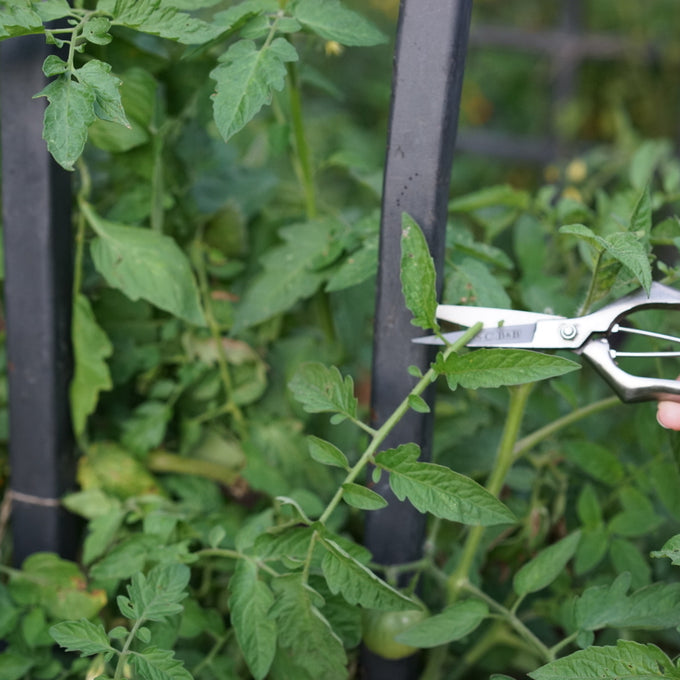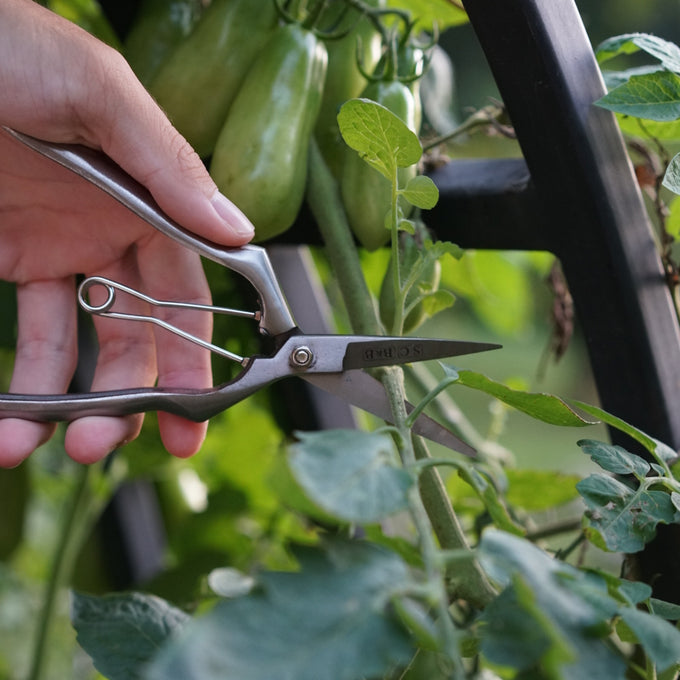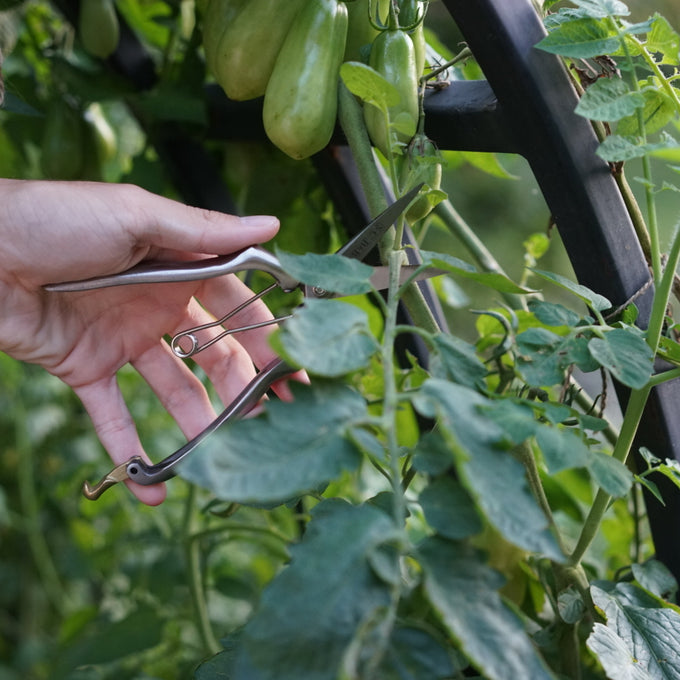 $74.99
Stainless and Brass Precision Pruning Clippers
Mirror polished stainless steel resists rust and glides through the soil.  The turned solid brass cap provides a secure and lasting connection between the handle and body.  Precision hardened and tempered blades lend long lasting sharpness.  A simple brass lock hods the blades safely closed when not in use.  
These tools have been individually made with great care to be both a thing of beauty and to bring enormous pleasure from using them in the garden.  
The double cutting blades and fine points of these precision clippers give the gardener superb control for making precise cuts in soft, green growth.