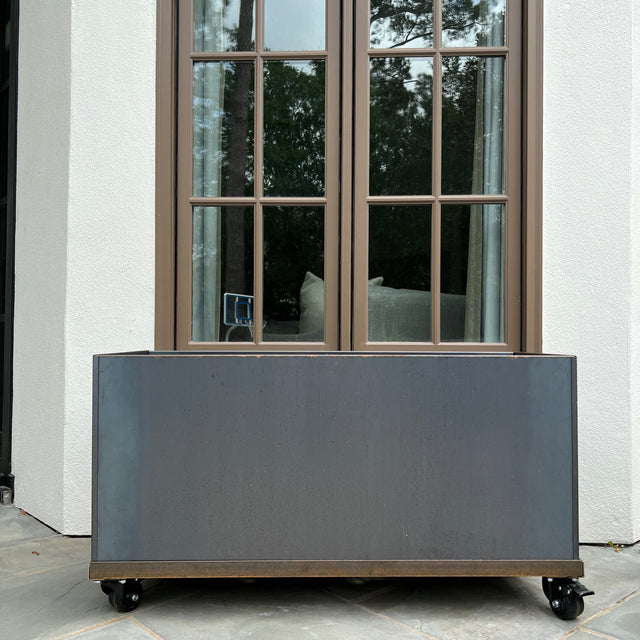 $450
Corten Steel Raised Bed on Wheels
🌿FREE SHIPPING

Our Corten Steel raised garden on wheels can be used on grass, gravel, patios, and balconies.
All four casters swivel and have brakes to keep the bed secure.
Corten steel planters are shaped by folding to create a planter that uses no welding during the manufacturing process and assembles into a rectangular shape from five panels including an enclosed bottom with drainage holes.
Corten steel panels interlock together to form solid raised bed containers that can be intensively planted the Gardenary way. 
***Corten Steel planters do not ship pre-weathered and will arrive with the bare steel finish which will have to weather over time to develop the classic golden brown rust color and texture. This steel is 11 gauge. 
***Planters should be placed on grass during weathering process to avoid staining to adjacent material.
Small: 16" H x 46″ W x 16" D; With Casters: 19" H x 46.5″ W x 17" D
Large:  20" H x 46″ W x 20" D; With Casters: 23" H x 46.5″ W x 21" D
Square: 16" H x 20" W x !6" D; With Casters: 19" H x 16" W x 17" D
Square: 20" H x 20" W x 20" D; With Casters: 23" H x 20 1/2"W x 21" D