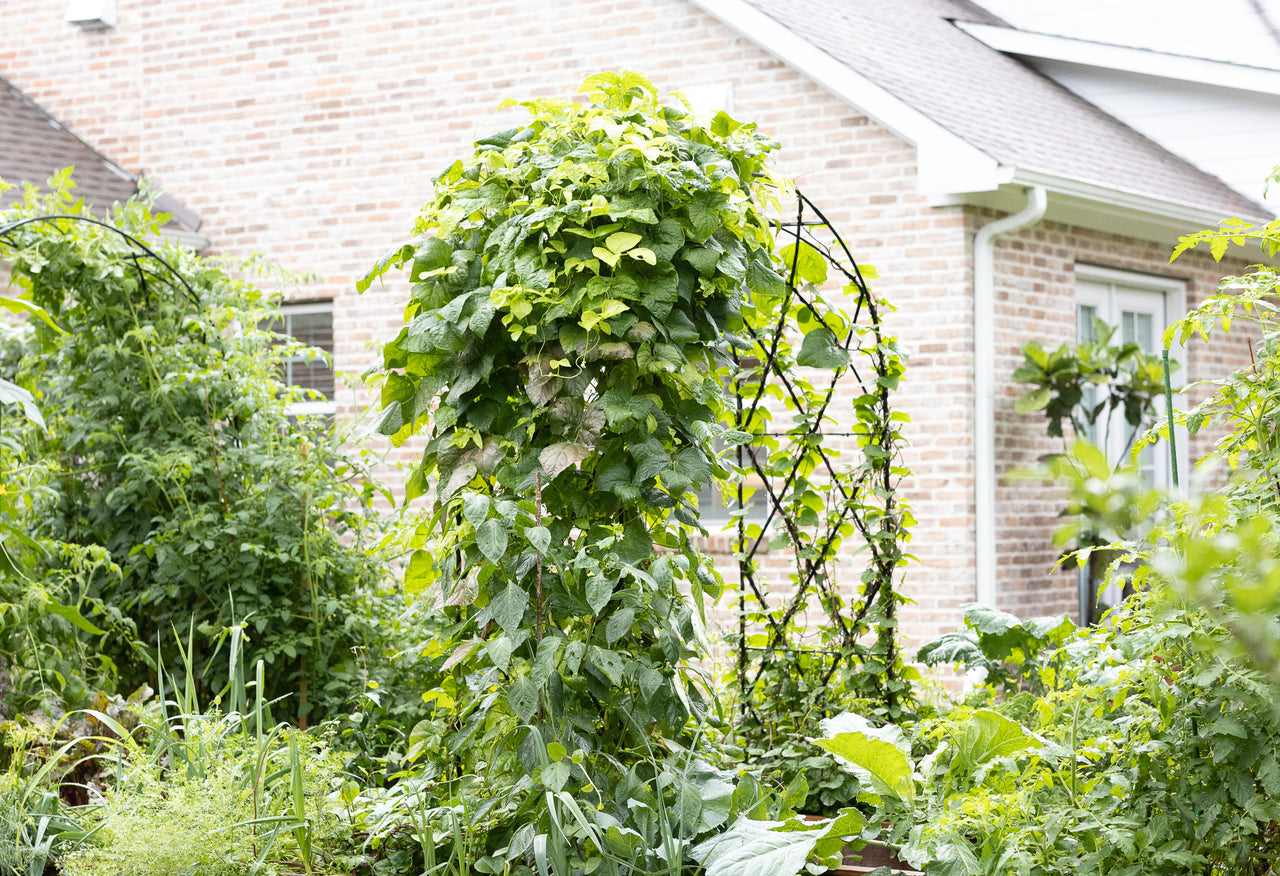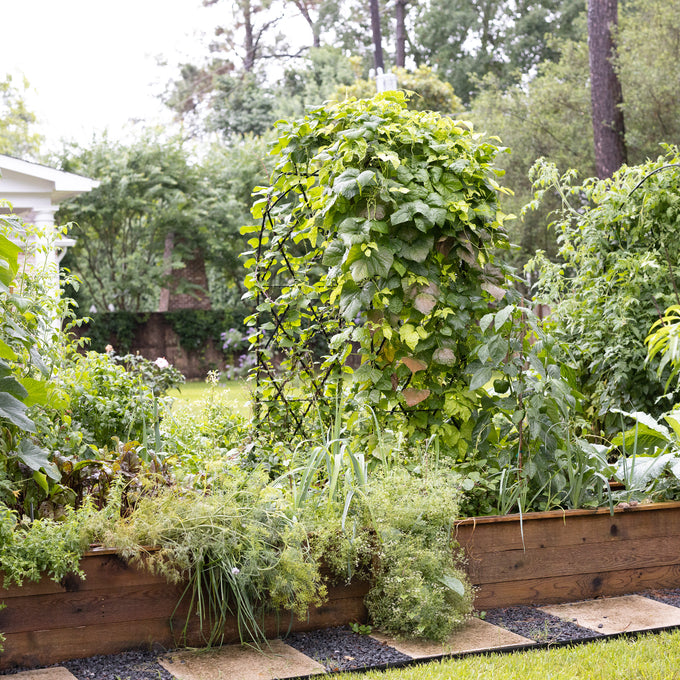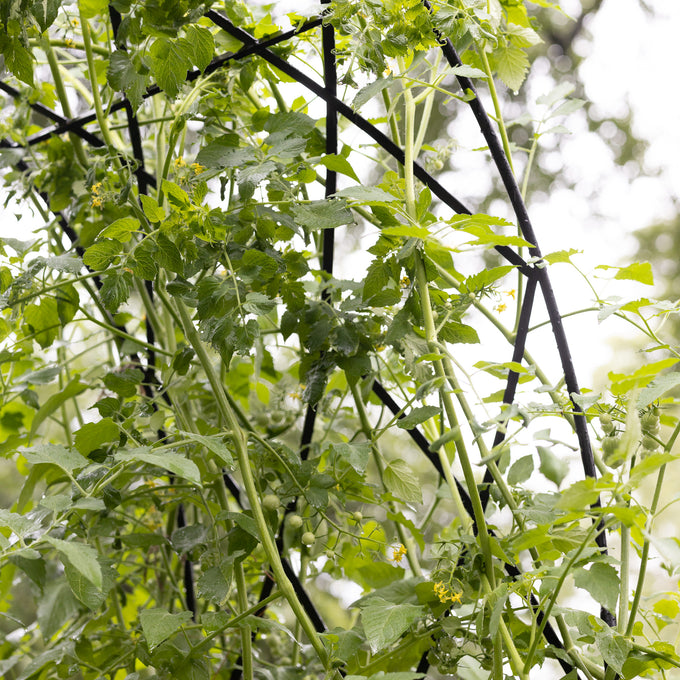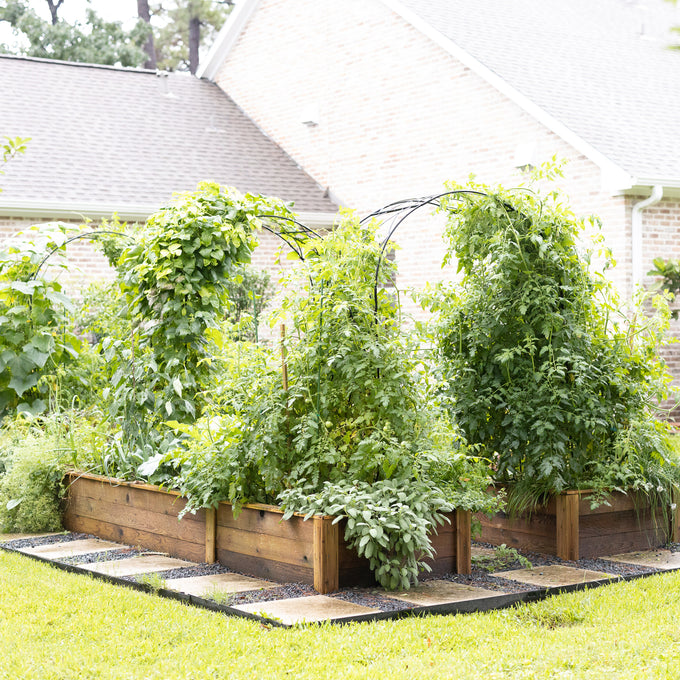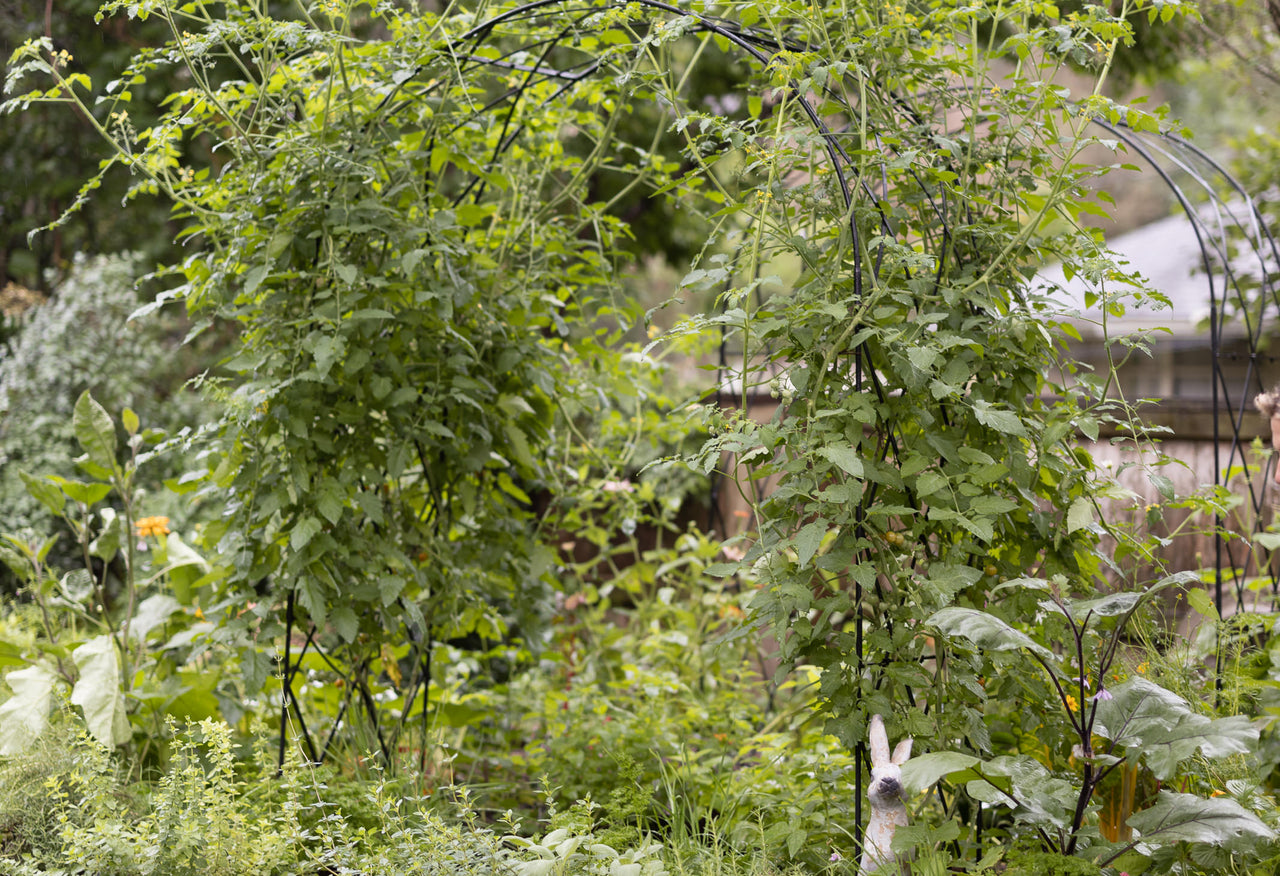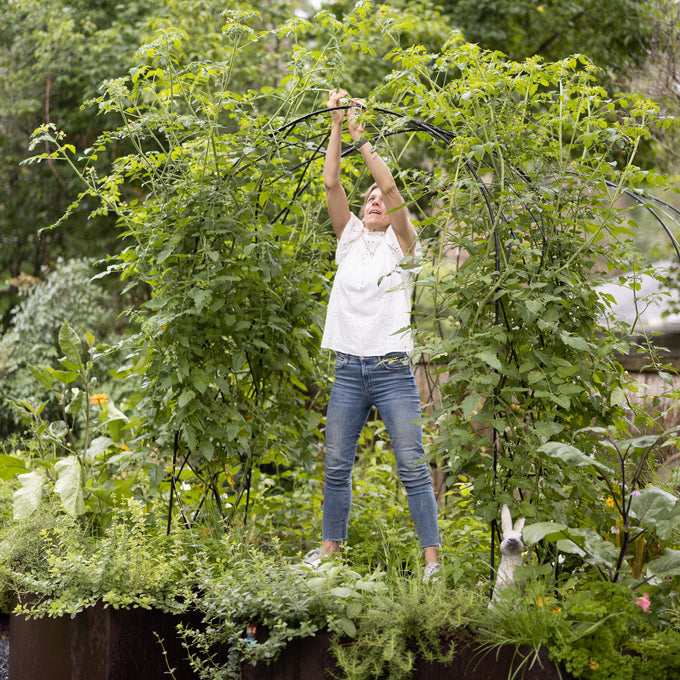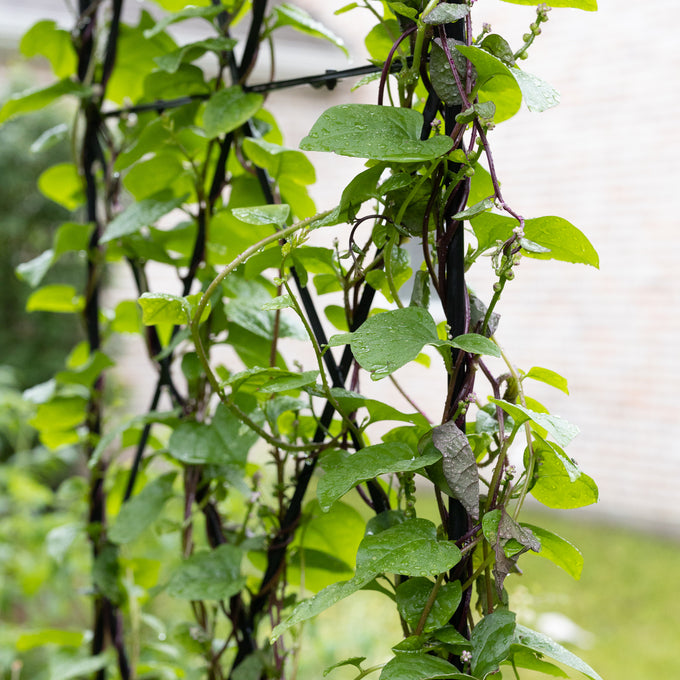 $319.99
Traditional Diamond Rounded Arch Trellis
Free Shipping 🌿
This trellis is now back ordered until 1/15/2024.   
This beautiful large solid steel rod arch trellis comes complete with steel strip Latticework infills in a diamond shape, welded in position, each diamond works well for weaving vining plants like tomatoes, cucumbers and pole beans.
The large, rounded shape of the trellis works well in traditional settings and creates a formal touch in your kitchen garden.
7 ft. tall
60" wide
22" deep
Solid steel pieces fit together easily without tools.
4 Ground spikes are included. They are 13" in length with 8" available to go into the ground and 5" to go up the legs. 
The trellis is shipped in a box that approximately measures 36 x 24 x 11 and weighs approximately 49 lbs.
 Receive the Gardenary Guide to Vertical Growing ebook FREE