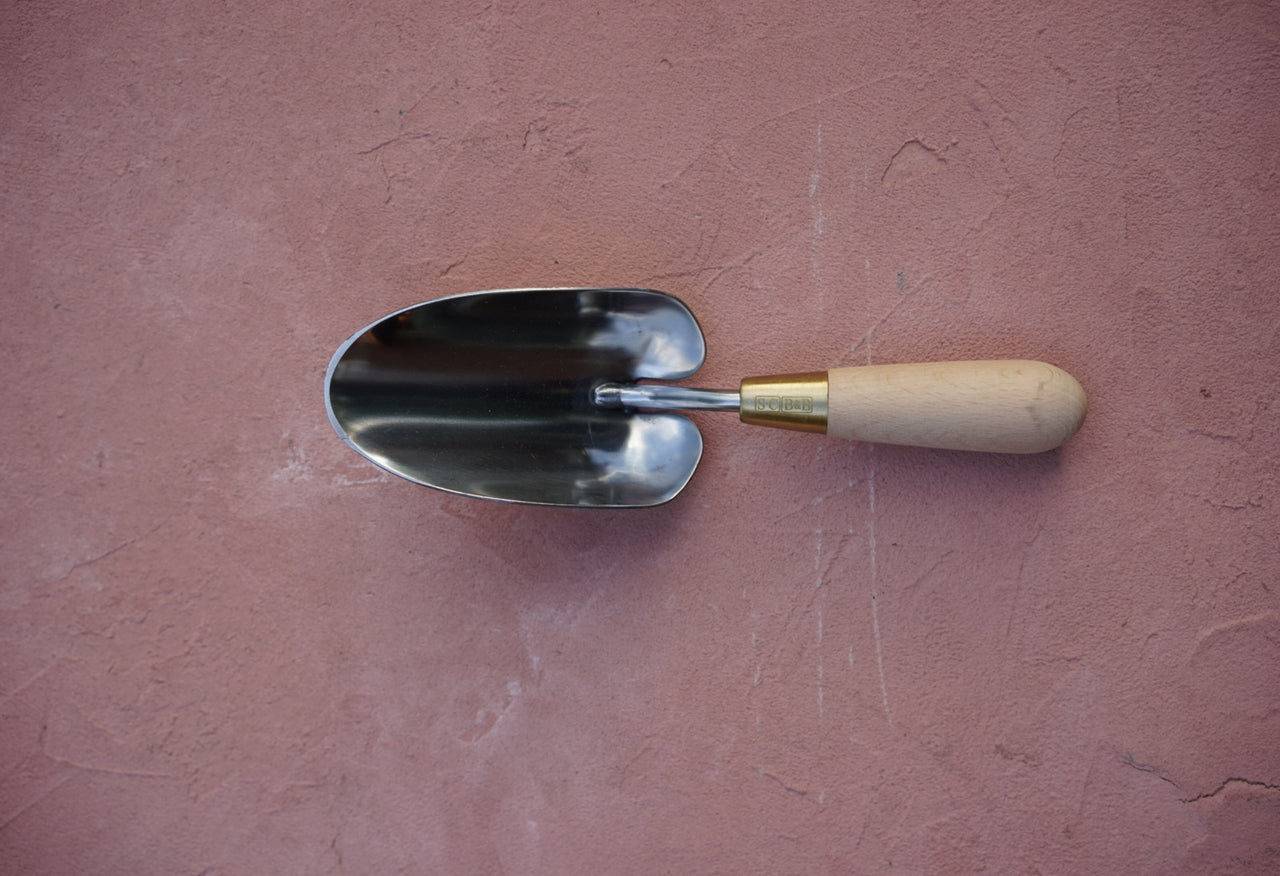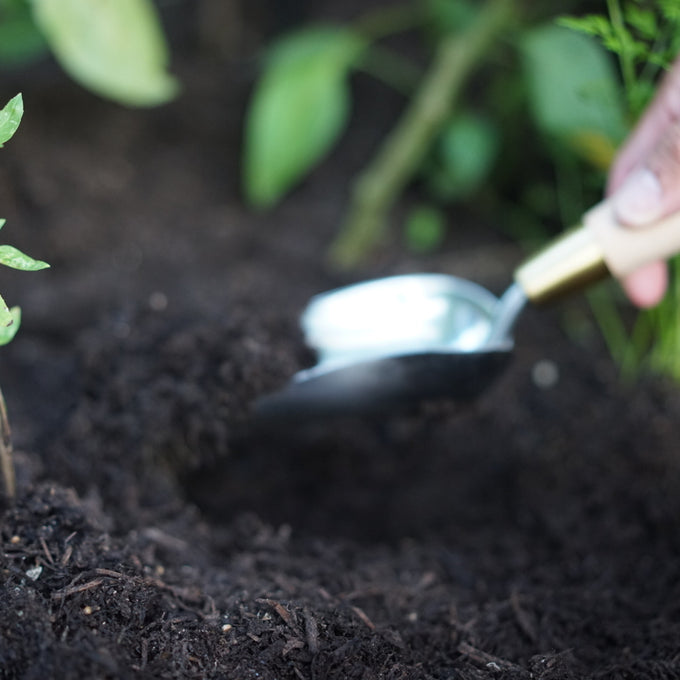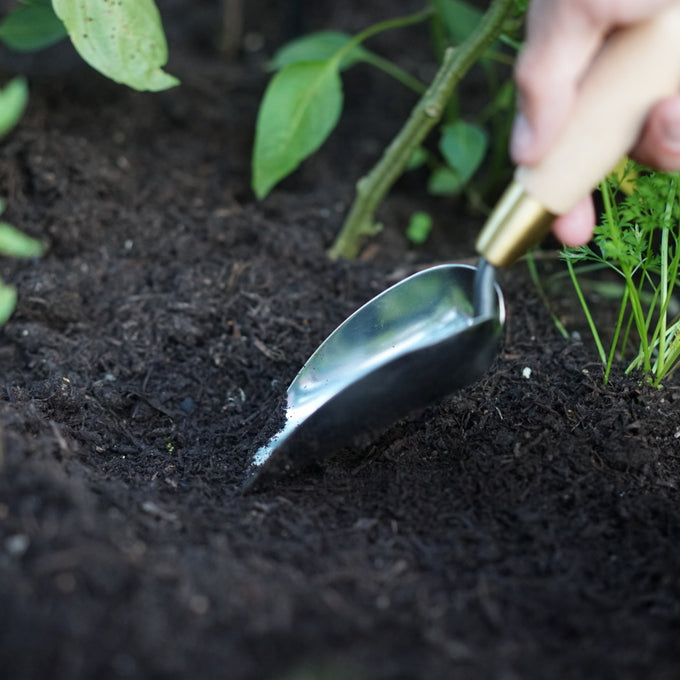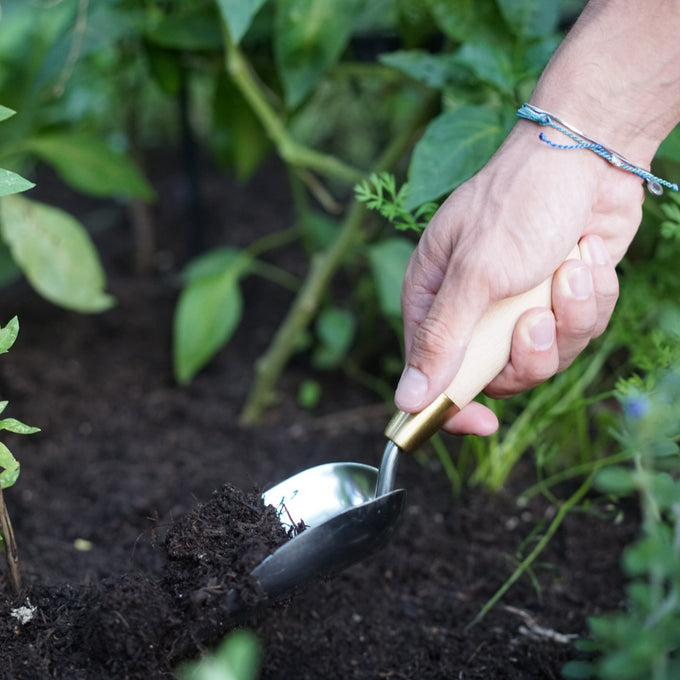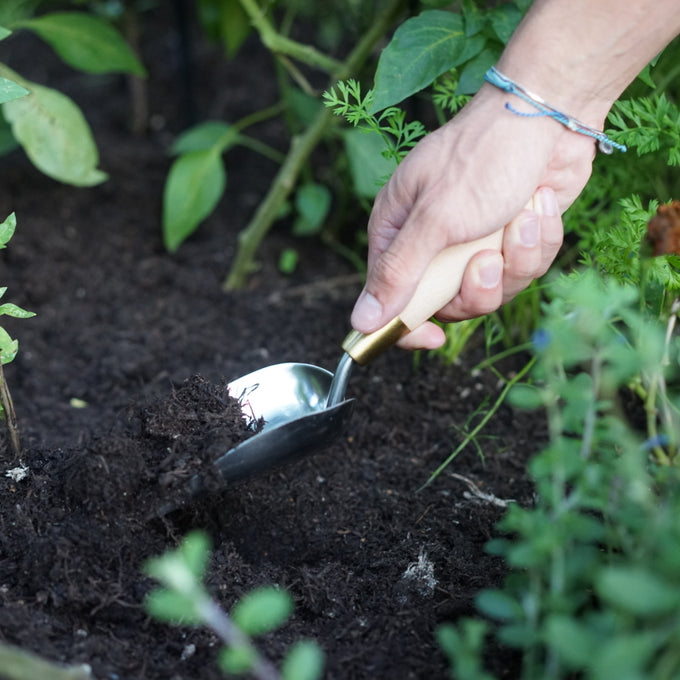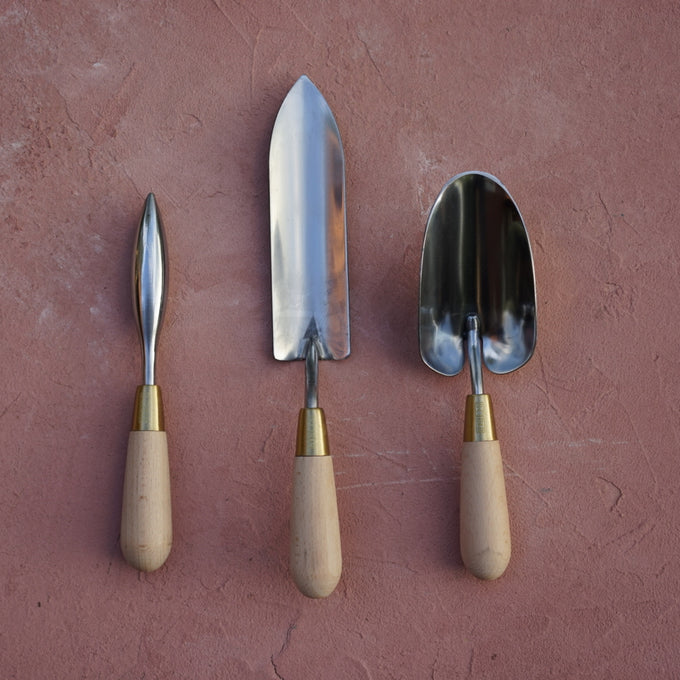 $49.99
Stainless Steel and Brass Trowel
Mirror polished stainless steel resists rust and glides through the soil.  the solid brass cap provides a secure and lasting connection between the handle and body.  Precision hardened and tempered blades lend long-lasting sharpness.  FSC hardwood handles are carefully shaped to fit into a gripped hand.  
These tools have been individually made with great care to be both a thing of beauty and to bring enormous pleasure from using them in the garden.  
This trowel has been designed tp assist the gardener when digging and planting.  The gently curved backstops keep the soil from falling from the back of the trowel, making digging faster, easier and a good deal less frustrating.