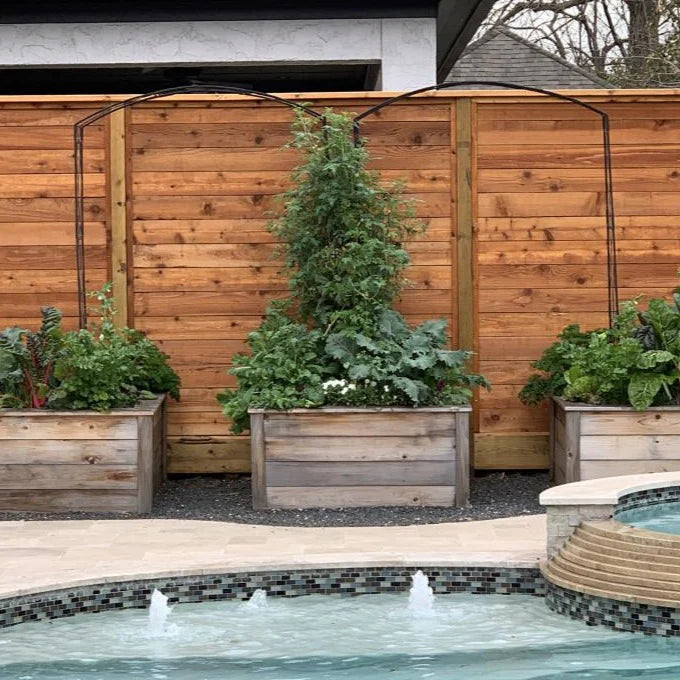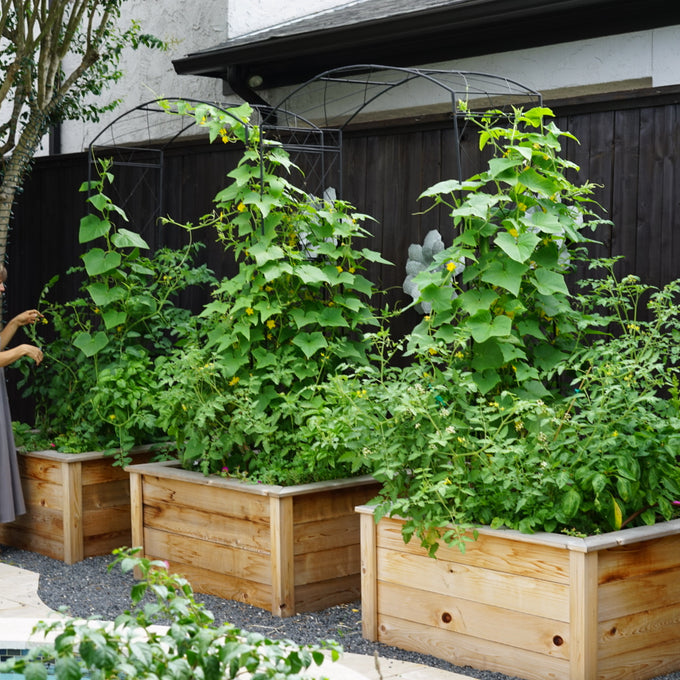 $3,100
Three 4' x 4' x 2' Cedar Raised Bed Kitchen Garden Package and Two Paris Arch Trellises
FREE SHIPPING
We have simplified your kitchen garden project by including the essential items all shipped straight to your home. 

There's a reason interior designers always say to put things in groups of threes. When a space is much longer than it is wide or more circular in shape, creating a garden in a group of three is a great way to maximize the space. Garden Trio Packages include three raised garden beds, 2 arch trellises, and metal edging to go around the space.
This garden package includes three cedar gardens measuring 4' w' x 4' L x 2' H tall for over 45 feet of growing space. 
This package includes:
(3) Cedar 4' x 4' x 2' Gardens
(2) Paris Arch Trellises
(45') of 4" steel edging
(1) Box of Eco-Restore Wood Treatment