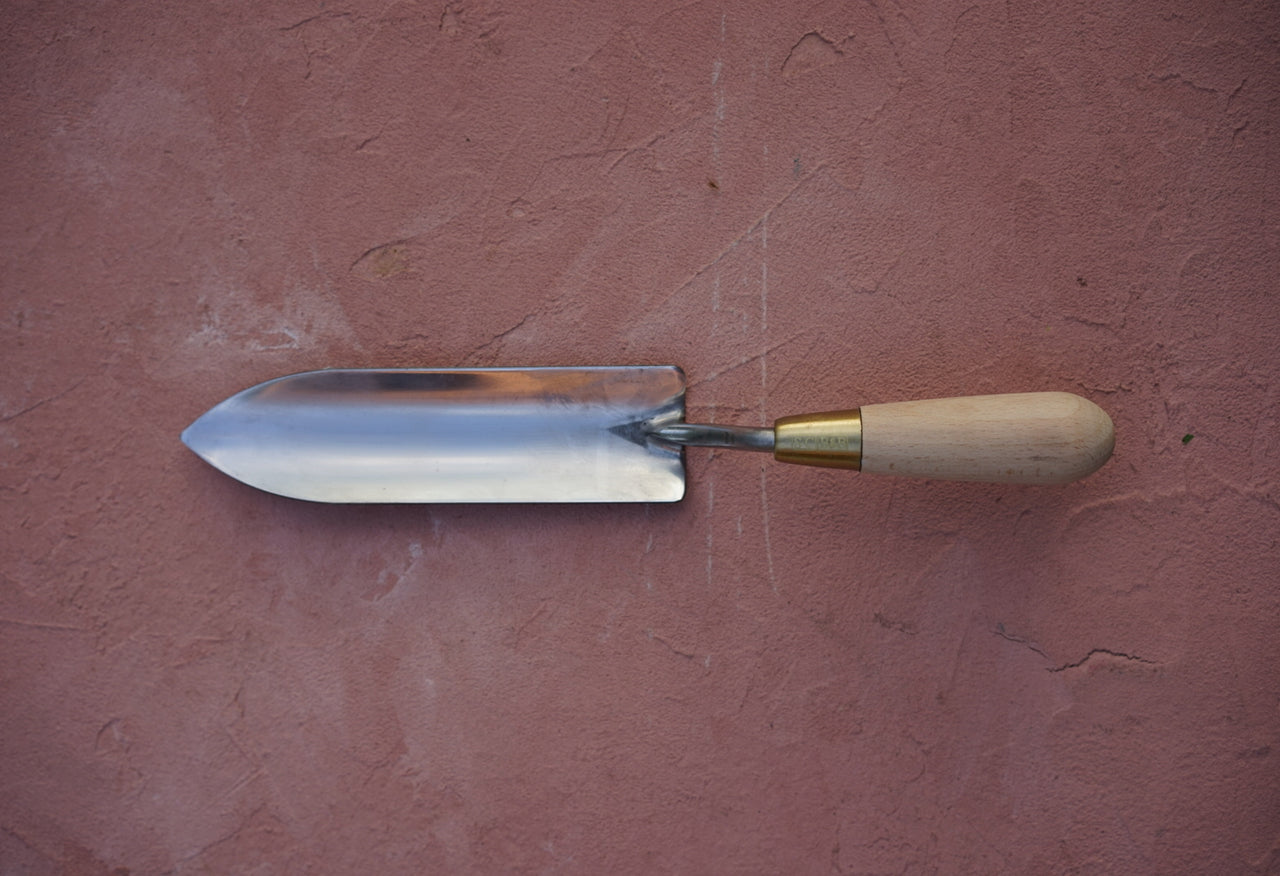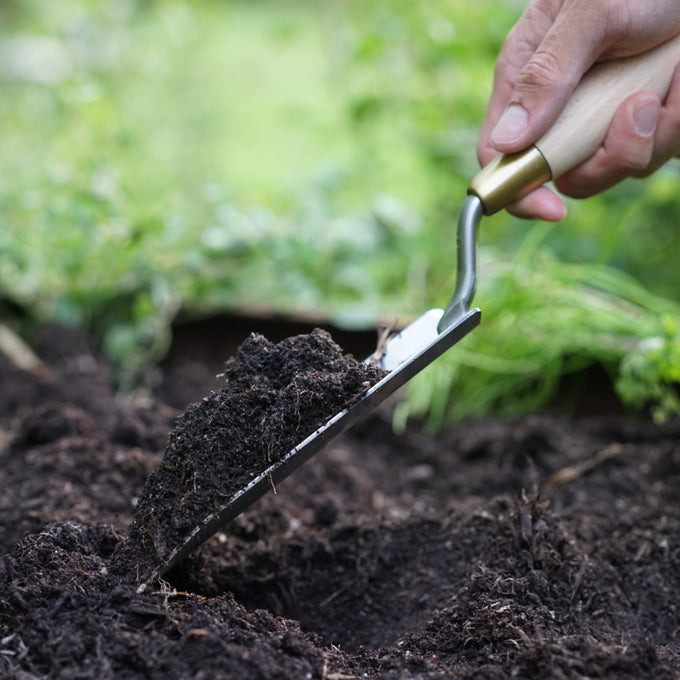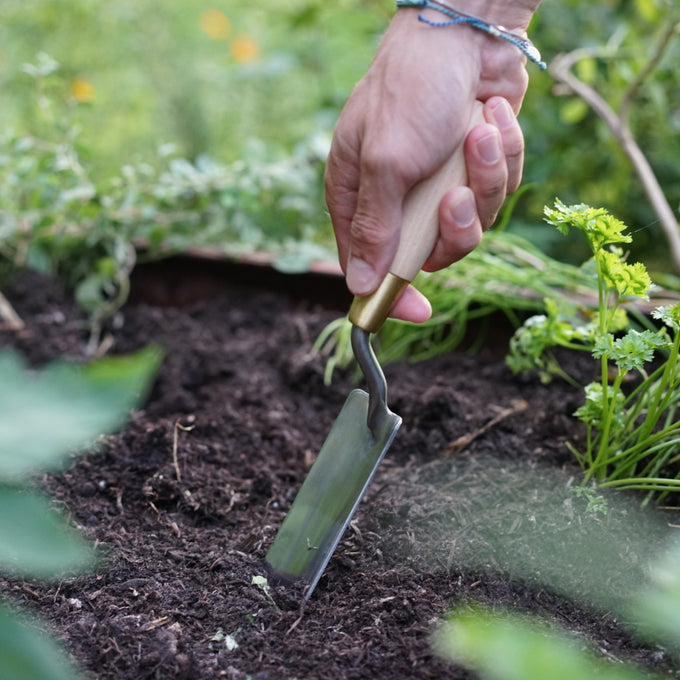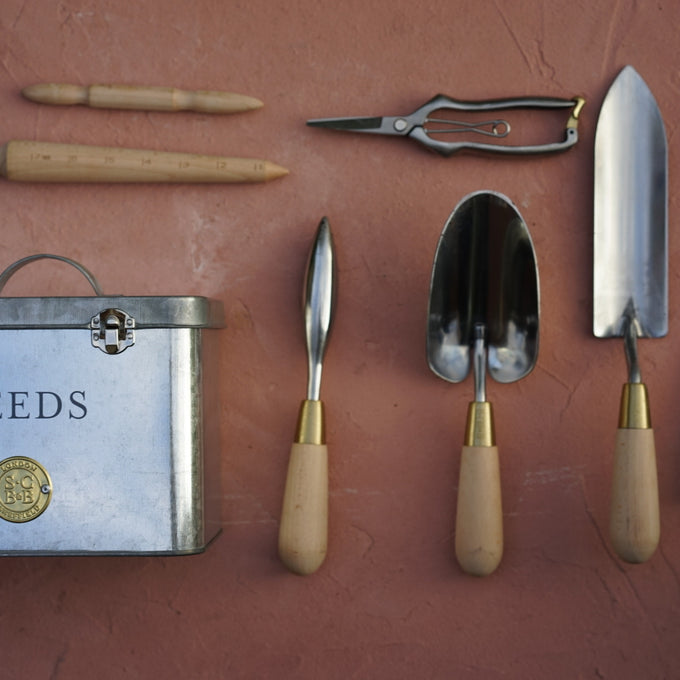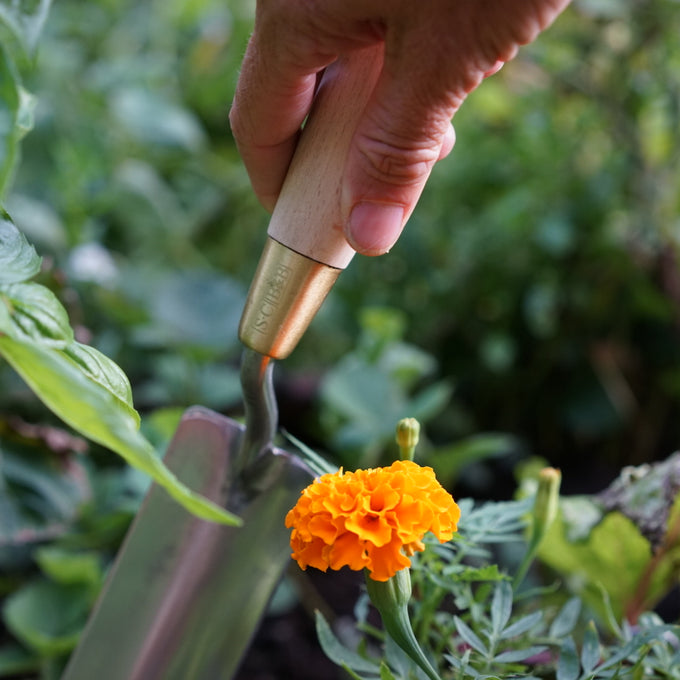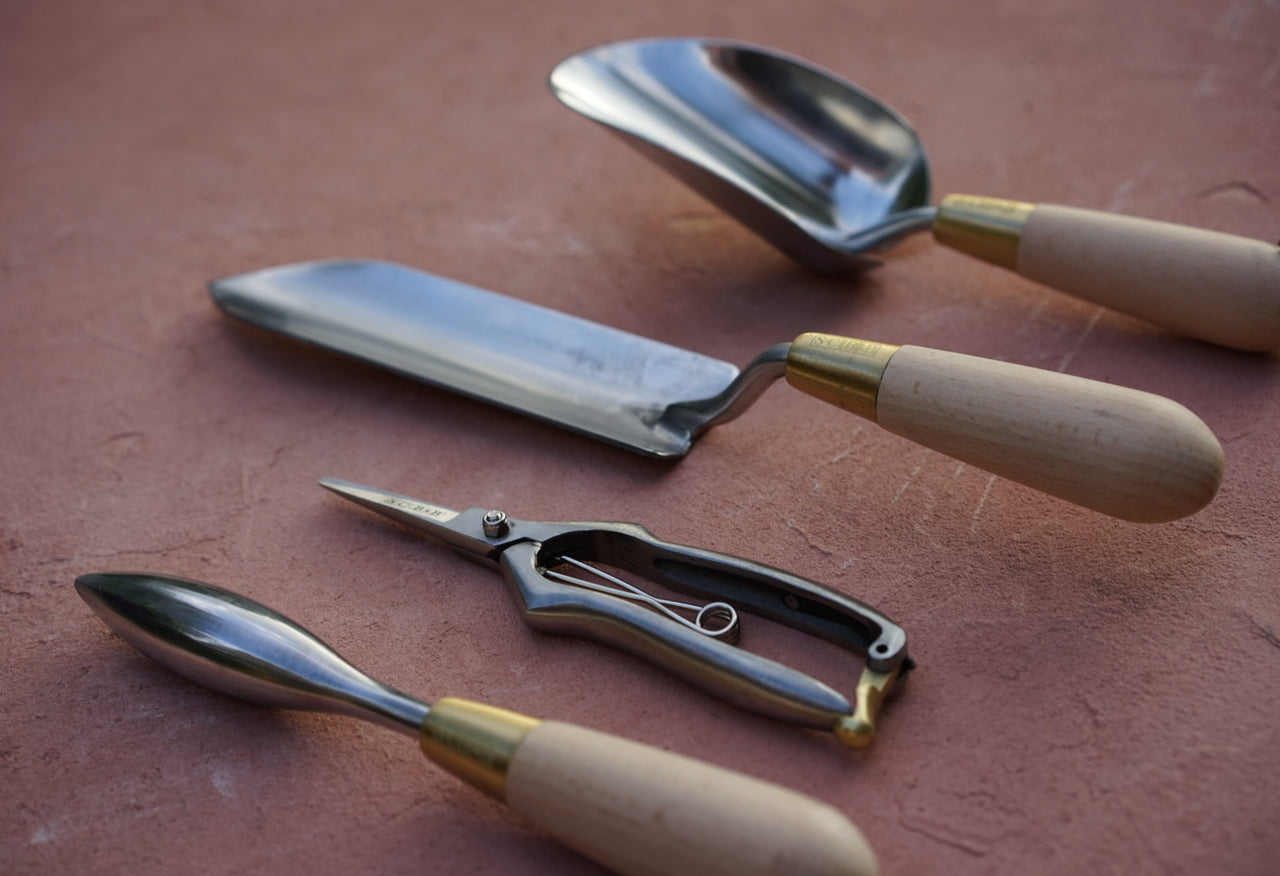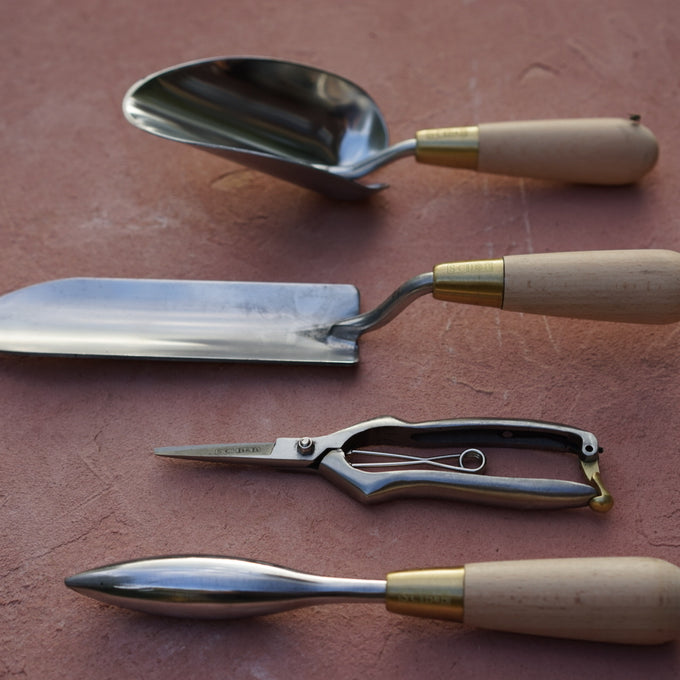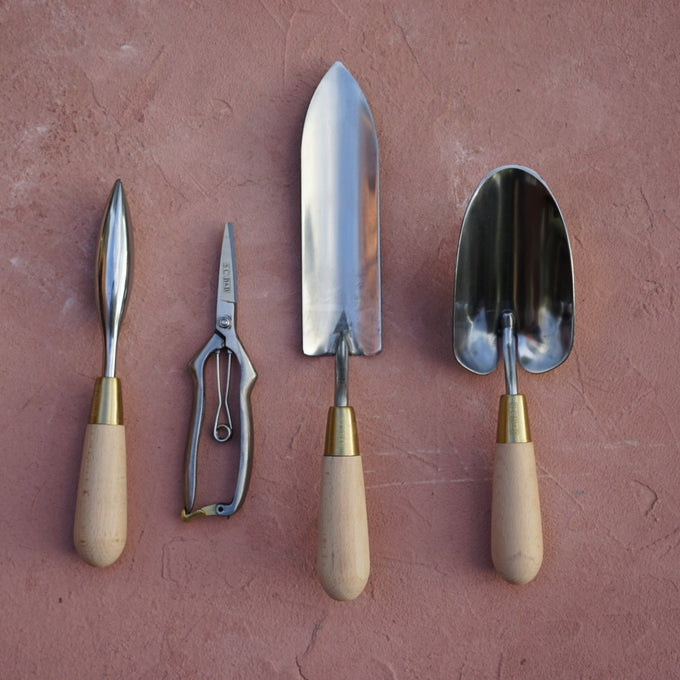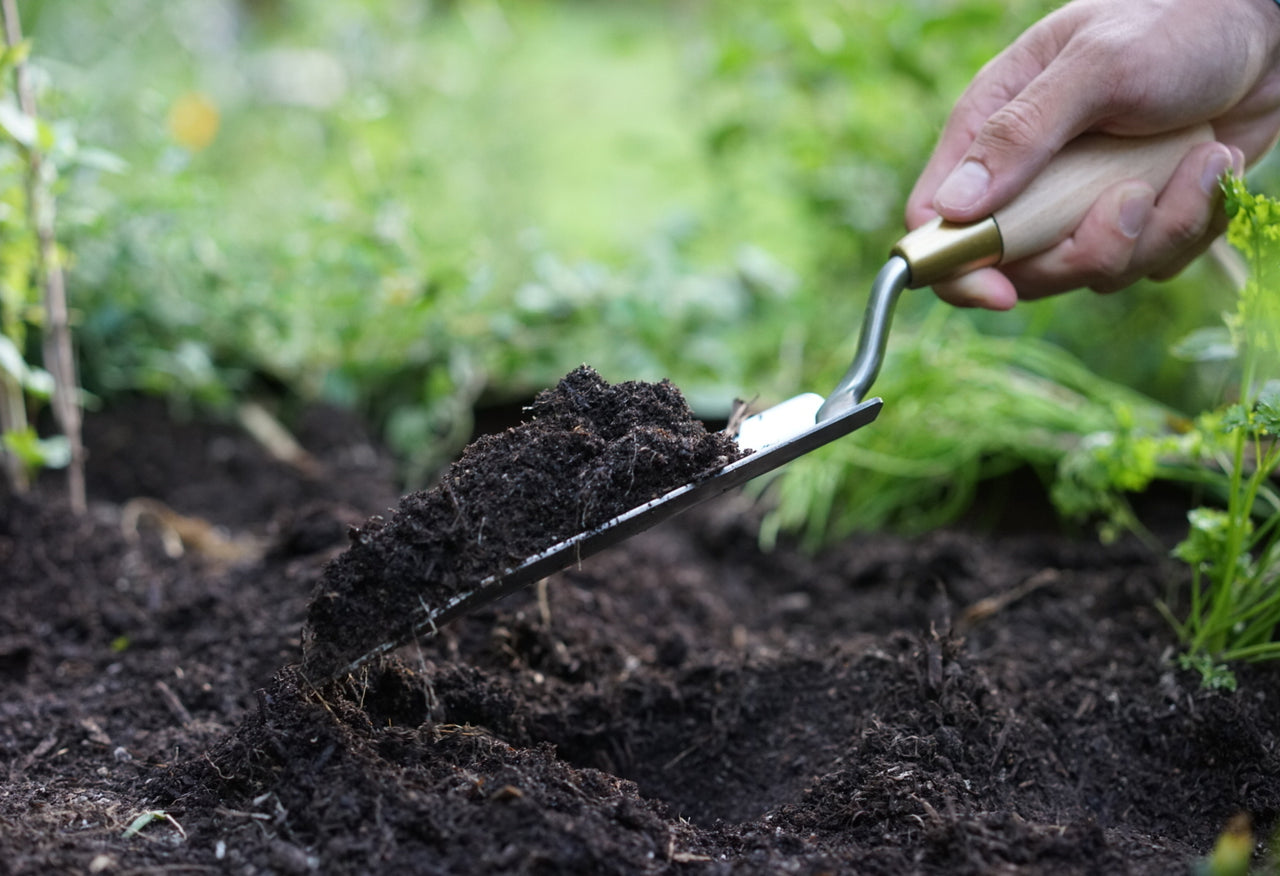 $42.99
Stainless and Brass Long Thin Trowel
Mirror polished stainless steel bodies resit rust and glide through the soil.  The turned cap in solid brass provides a secure and lasting connection between the handle and body.  Precision hardened and tempered blades lend long-lasting sharpness.  The hardwood handles are made from FSC certified products and are carefully shaped to fit into a gripped hand.  
This unique garden tool is invaluable for a large variety of garden tasks; from digging in tough spaces, to planting bulbs and long-rooted seedlings.  They are also great for weeding out long tap-rooted plants. 
This tool is gift boxed and has a 10 year guarantee.