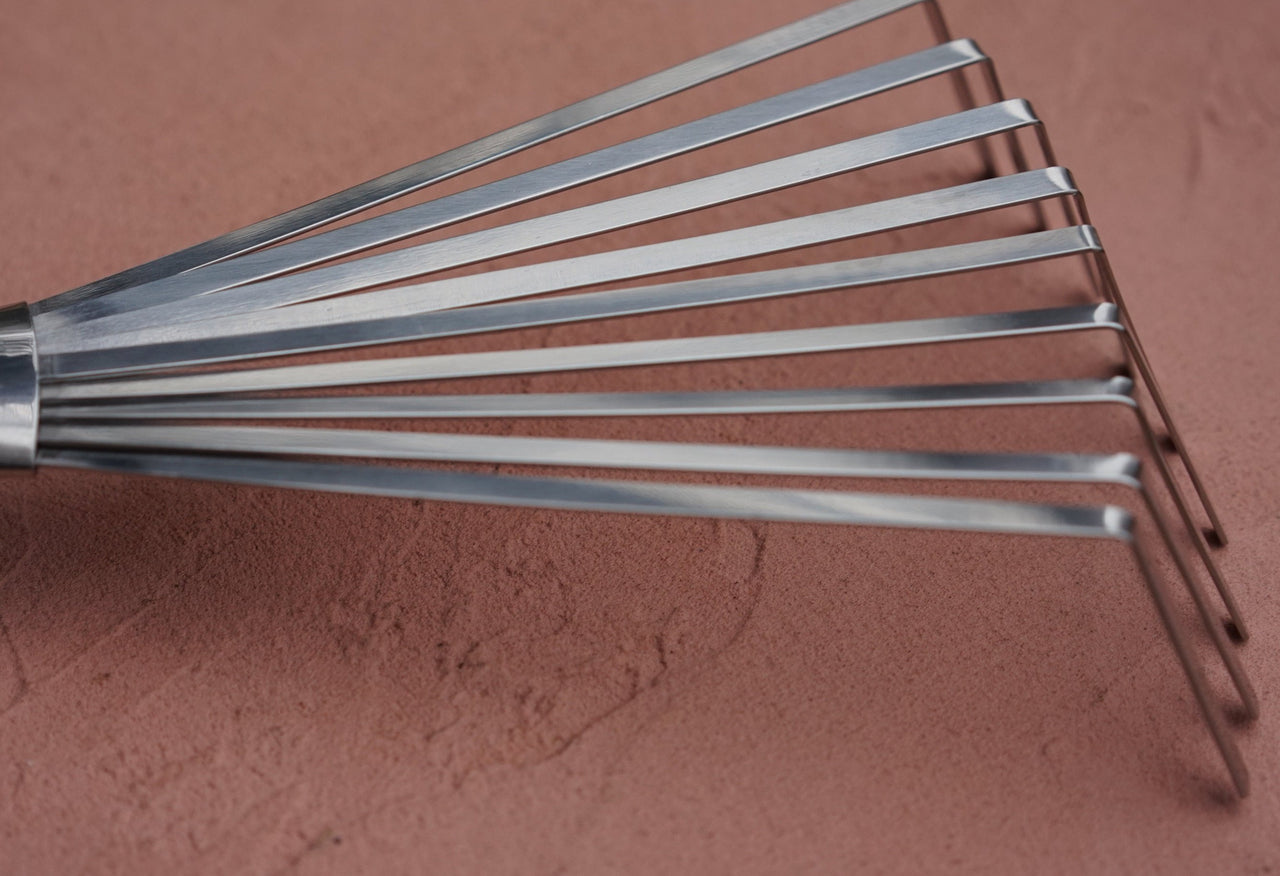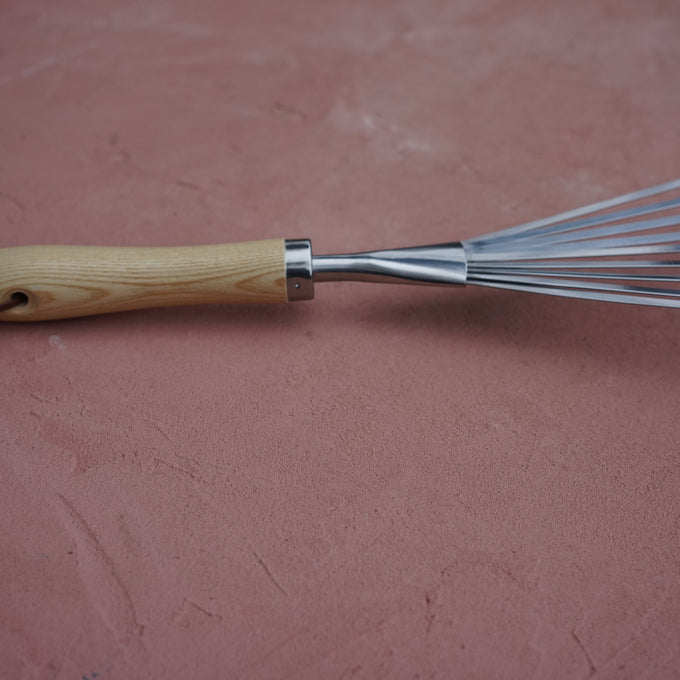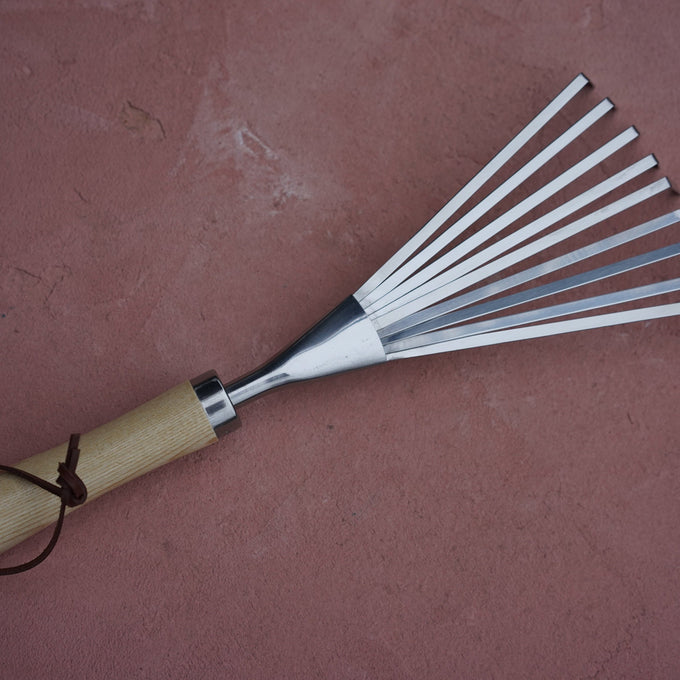 $42.99
Hand Leaf Rake
The hand leaf rake is specially designed to make a limited are of soil even and sweep leaves, twigs and debris out of the way.  The rake is make of high quality stainless steel and has an ash wood handle.  It has a fabric/leather string hanger attached.
The rake measures 14 1/2" long and the tines are 5" wide. 
To keep in good condition please clean after use and store in a dry place.