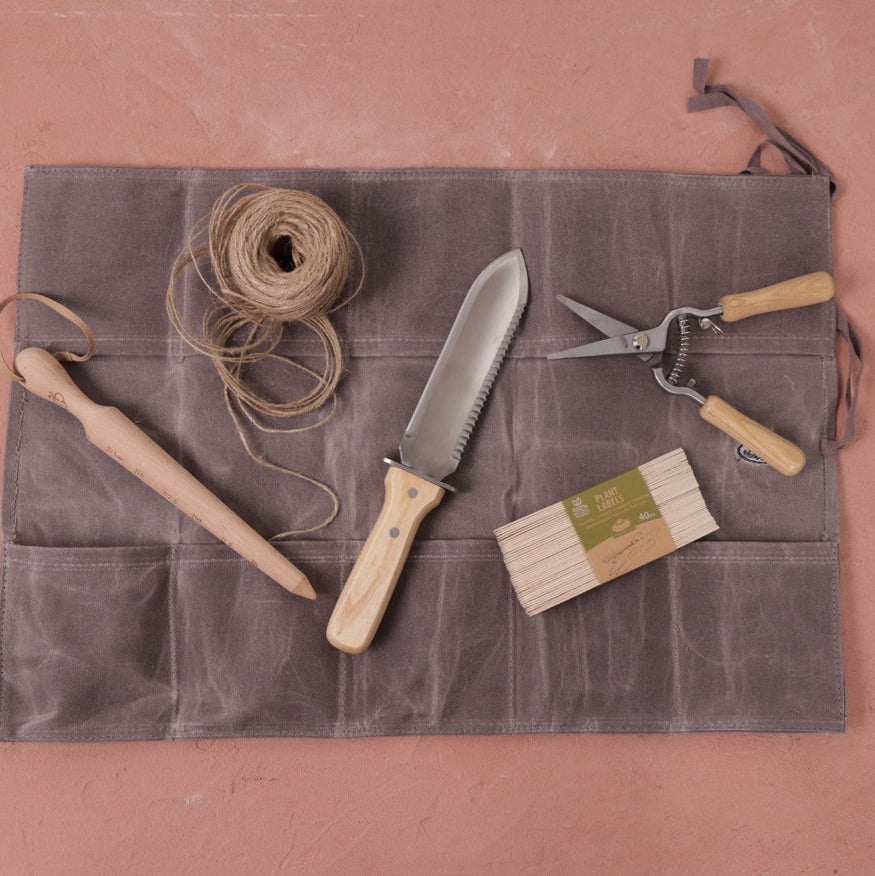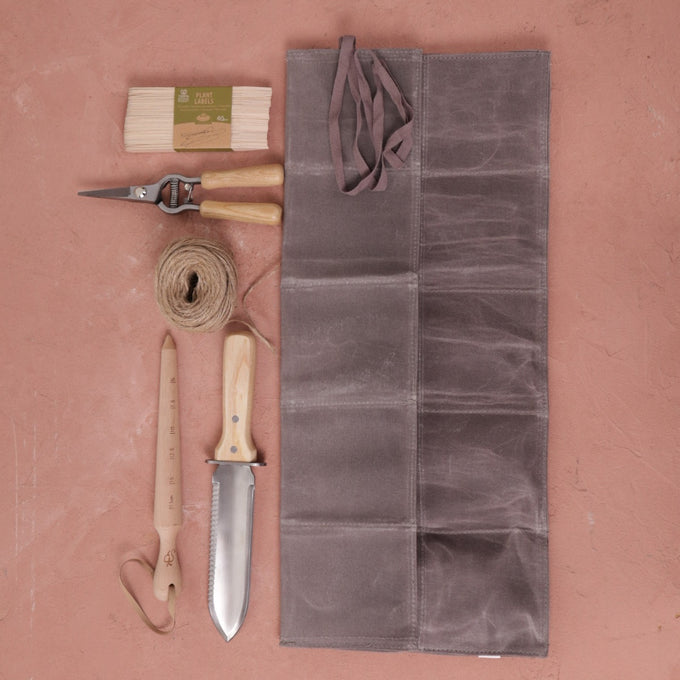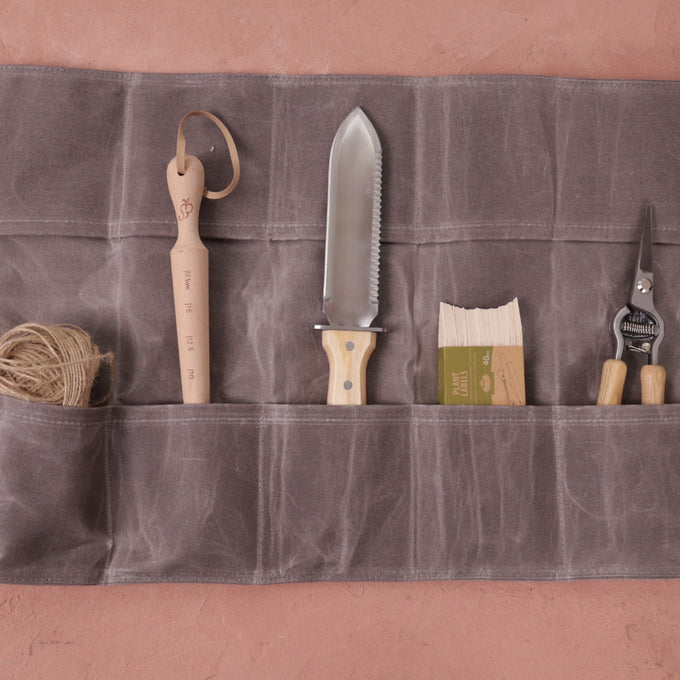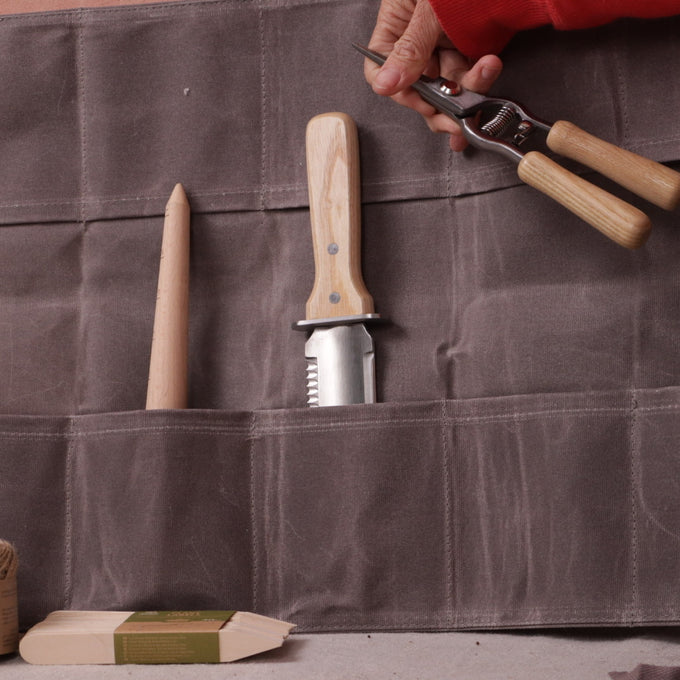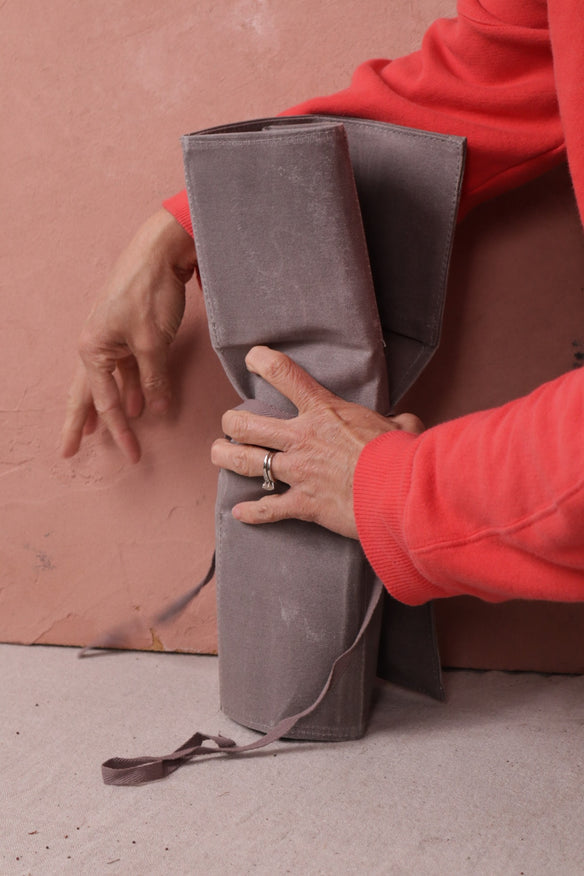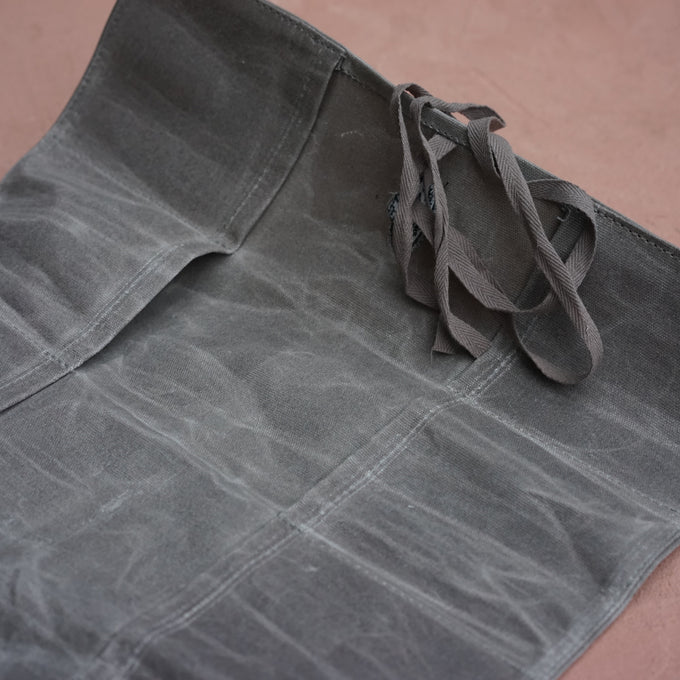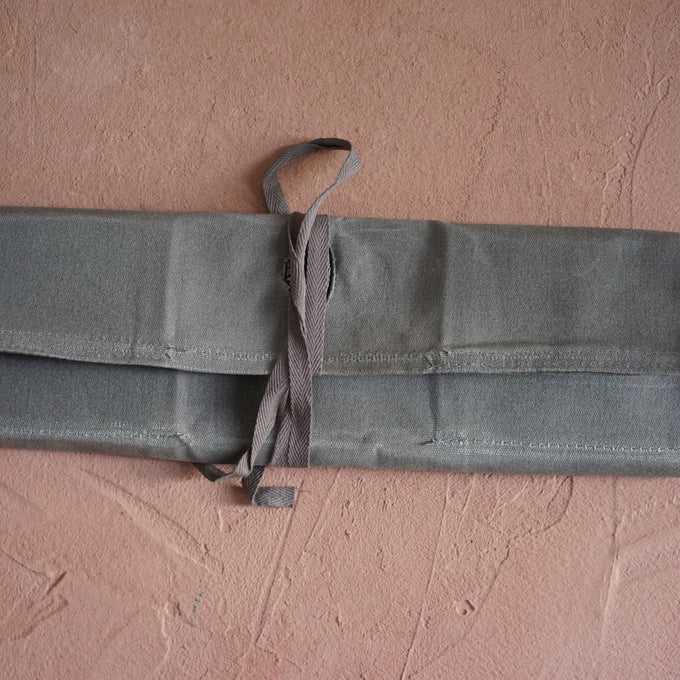 $144.99
Essentials Garden Tool Package


Receive 10 complimentary copper hairpin plant labels with this package
Waxed Canvas Roll up Pouch - Waxed canvas is ideally suited for gardening and will last for years. Like high quality leather, waxed canvas develops a beautiful patina over time. This water-repellant canvas was also used to produce clothes that were worn by sailors and fisherman and it became extremely popular due to its durability and strength. It makes for a perfect pouch for our garden tools.  It has 10 pouches and makes 2 folds and has  2 ties to secure the pouch. When fully open it measures 23" x 16".  It is the perfect dry place to keep all your garden tools.  

Hori Hori- The word "Hori" means "to dig" in Japanese.  With its curved, serrated, razor sharp blade it is suitable for digging or cutting through roots and tough soil.  Functions include a knife, a saw and a digging tool.  It can also be used for transplanting seedlings or as a measuring device for planting bulbs (with cm and inch markings for measuring planting depth).  This knife is made of high-quality steel and has an ash wood grip.  The canvas sheath enables you to wear the knife on your belt.  To maintain the tool, please clean after using and store in a clean dry place. The blade is 7 1/4" long and the handle is 5" long.
Dibber- When planting small seedlings or flower bulbs in the ground, it is important that you plant them at the right depth.  This dibber has a printed scale (with metric and imperial graduations) that is a great help.  The dibber is 10 1/2" long and has a pigskin leather hanging handle. 
Needle Nose pruners- The needle nose pruners are specifically designed for picking fruit, cutting stems, gathering vegetables and picking flowers.  The long nose of the pruners is especially good for reaching into narrow places.  The handles are ash wood and the metal is high quality carbon steel.  The overall length is 8 1/2". 
Plant labels- These biodegradable plant labels can be individually inscribed with a waterproof pen and therefore help to organize the seedbed or flowerbed when the seeds or plants are put into the ground.  They are 5 3/4" x 3/4" in size and there are 40 in the pack.  
Garden Rope- The jute rope is useful for tying up plants and bushes in a natural way.  It is strong, 100% natural and weather resistant.  This universal rope is suitable for use in the garden and home.  There is 100 m or 328' of rope in this ball.  
 *Sorry, but we are unable to customize products at this time.