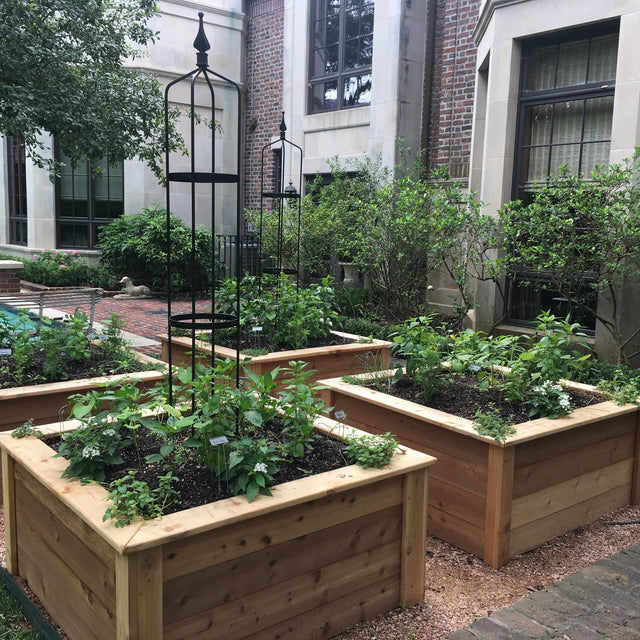 $3,000
Four 4' x 4' x 2' Cedar Raised Bed Kitchen Garden Package and Two Wide Pillar Obelisk Trellises
🌿FREE SHIPPING
We have simplified your kitchen garden project by including the essential items all shipped straight to your home. 

If you have a space that's square, or nearly square, in shape and at least 15 feet wide (4.6m), a four-garden classic is a great option. aesthetically speaking, four gardens are absolute perfection in terms of kitchen garden design.
This garden package includes four cedar gardens measuring 4' w' x 4' L x 2' H tall for over 60 feet of growing space. 
This package includes:
(4) Cedar 4' x 4' x 2' Gardens
(2) Wide Pillar Obelisk Trellises
(60') of 4" steel edging
(1) Box of Eco-Restore Wood Treatment